ARCHITECTURE
A trendsetting and iconic tower
Featuring an impressive 26-storey tower, Nobel stands as a beacon between the city and the Estrie, offering spectacular views to urban enthusiasts and nature lovers alike. On the top 14 floors of this tower, you will find more than 270 exclusive 1 to 3-bedroom studios and condos, as well as spacious penthouses that play with warm and cool colour palettes.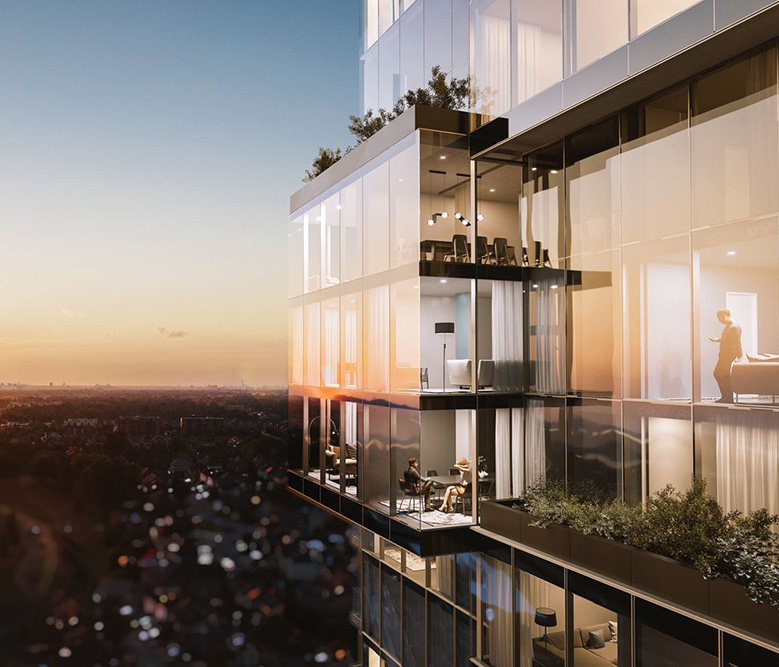 A direct link to the city
Located opposite Place de la Gare, Nobel is the first complex in Solar Uniquartier to enjoy a direct connection to the REM. Thus, urban accessibility will be at the heart of this residential experience with quick connections to the downtown core, Montréal's airport, as well as to major universities in the city.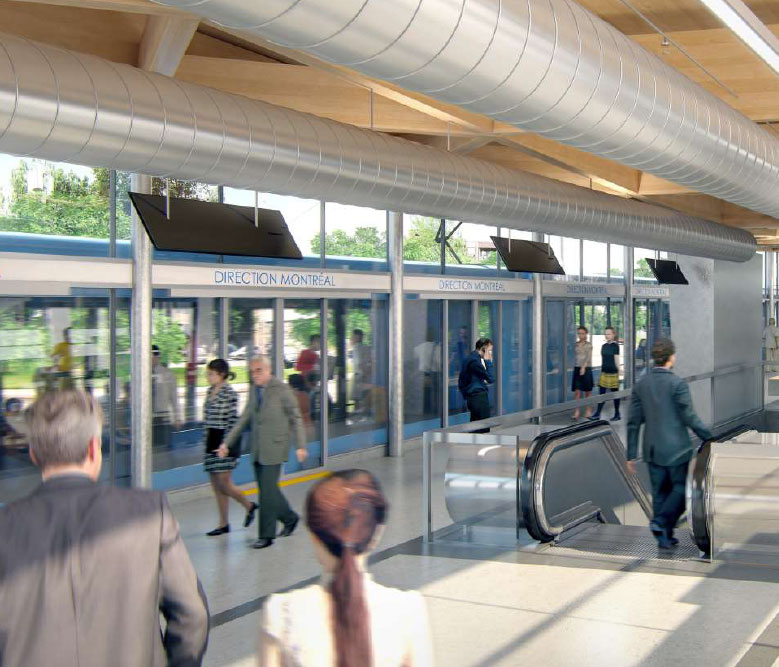 Architecture with Nordic ambience
Inspired by the traditional Scandinavian way of life, Nobel Condominiums features urban comfort and a simplified everyday life. The Nobel tower is contemporary, striking and bold, acting as an urban beacon connected to the city. Its exterior is capricious, with one of its sides showcasing majestic hanging gardens, a common thread with the surrounding agricultural landscape.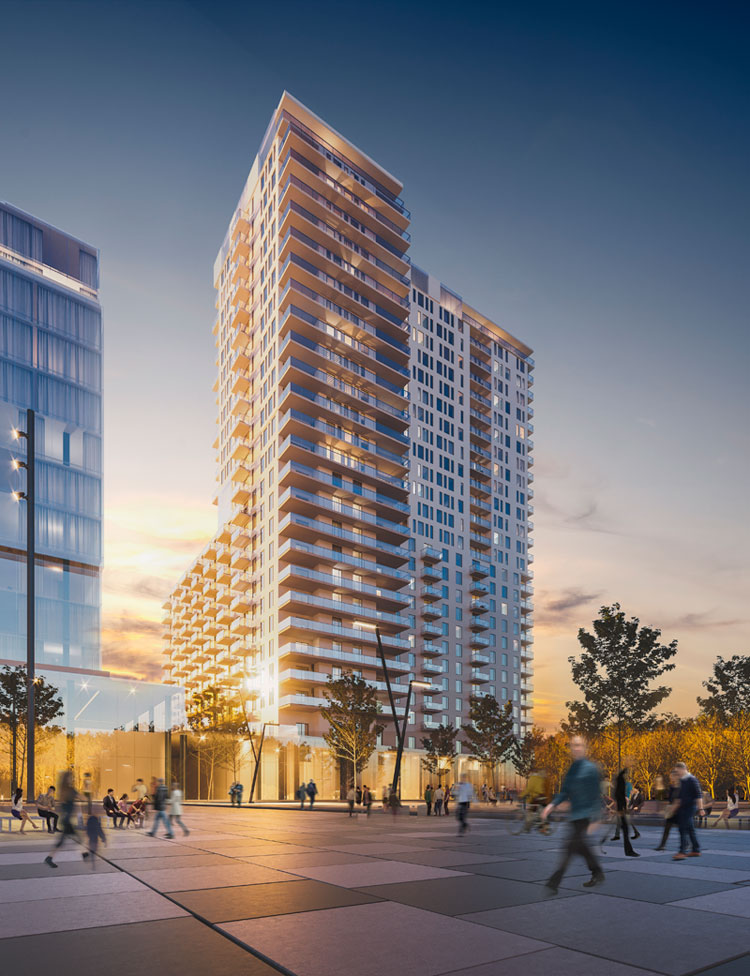 A central marketplace devoted to restaurants
On the main floor of the Nobel tower, a marketplace devoted to restaurants awaits. Imagine returning from work, exiting the station and enjoying access to a variety of quality culinary options. What a great idea for your gourmet, healthy or gastronomic evenings… whatever you desire!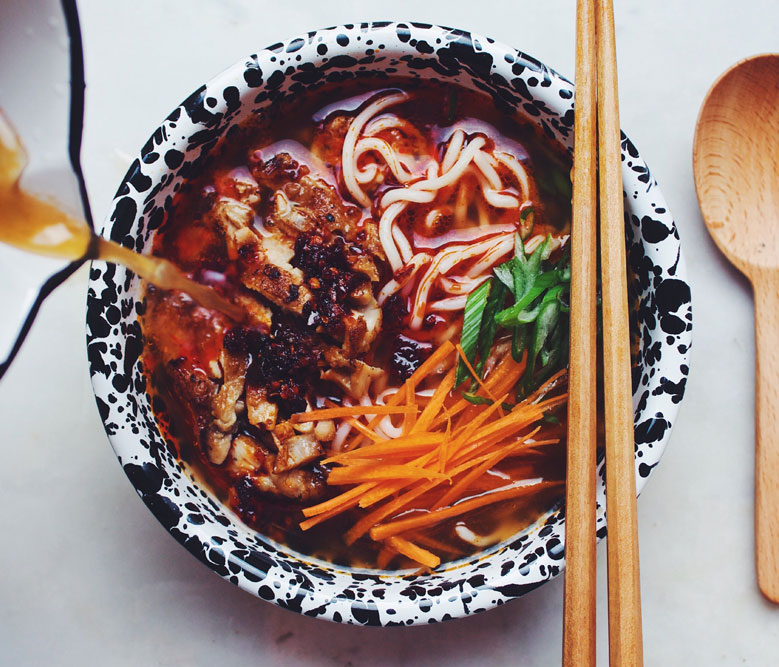 Register now to join our list and receive exclusive Nobel Condominiums news, offers and promotions.