Living areas
Living areas
ARCHITECTURE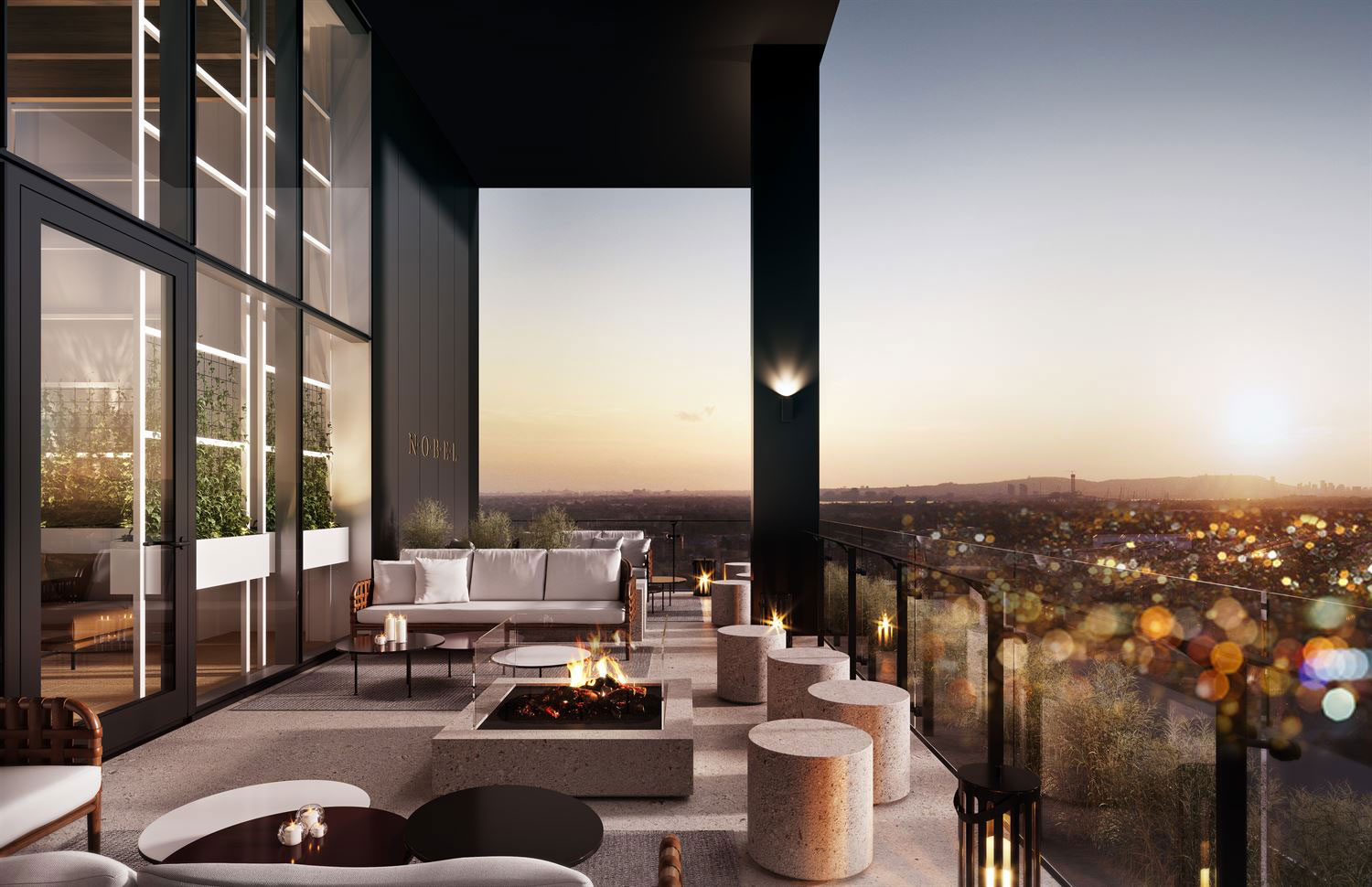 A contemporary and refined hall
Nobel features an entrance hall directly connected to the REM, simplifying daily comings and goings. On the ground floor of the tower, two vast, refined lobbies featuring noble materials, welcome residents. One lobby provides condo access, the other, apartment access. Acting as cosy lounges, they are the perfect place to meet, work with and entertain guests. A third lobby, on the second floor, shared by both condos and apartments, invites you to enjoy a large coworking space.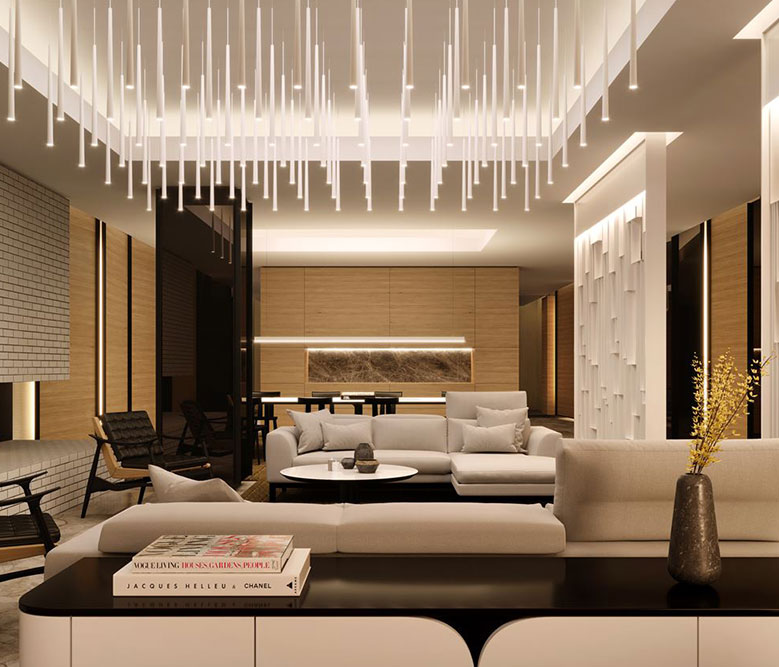 An exceptional life at the top
Above the 26th floor of the project, the sky offers a truly healthy escape! Here, an urban chalet and an outdoor terrace with panoramic views welcome you. Plus, there's also a swimming pool for lengths, as well as a fitness room.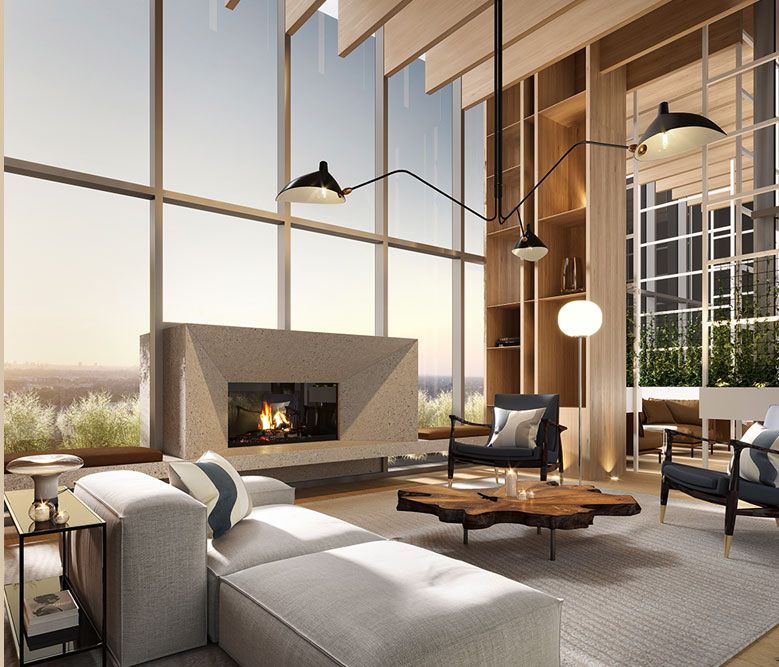 A rejuvenation complex
Nobel's common areas are entirely devoted to relaxation and well-being. On the second floor, you will find a large, fully equipped gym. On the 14th floor, discover an outdoor pool with welcoming beach, sun loungers and spa, as well as a sky lounge featuring a multipurpose room and games for adults. All of these common areas will be accessible to both condos and apartments.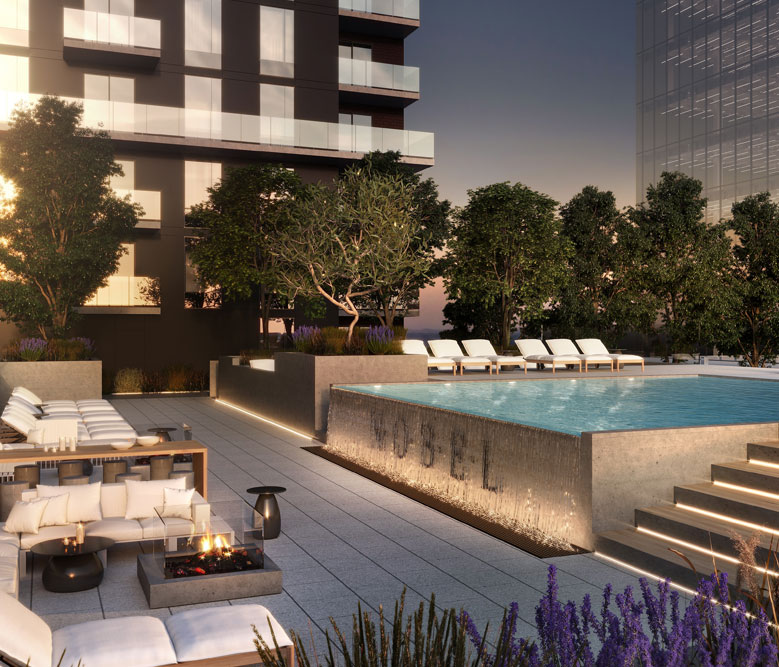 A space devoted to coworking
Nobel's second floor also houses a coworking space, the latest trend in the working world. This business area fosters creativity and productivity, and is perfect for more formal meetings.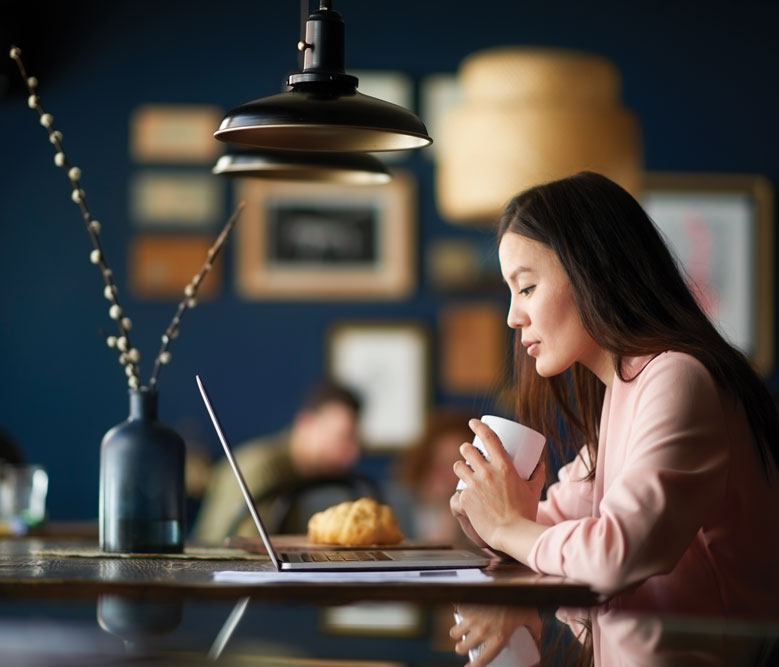 Register now to join our list and receive exclusive Nobel Condominiums news, offers and promotions.