The Nordic way of life
Rising high above Solar Uniquartier's Place de la Gare, Nobel Condominiums invites you into the heart of an iconic and exclusive Scandinavian-style tower. Directly connected to the REM, these private spaces feature studios, condos and penthouses, and the project's spectacular common areas redefine the splendid Danish hygge lifestyle.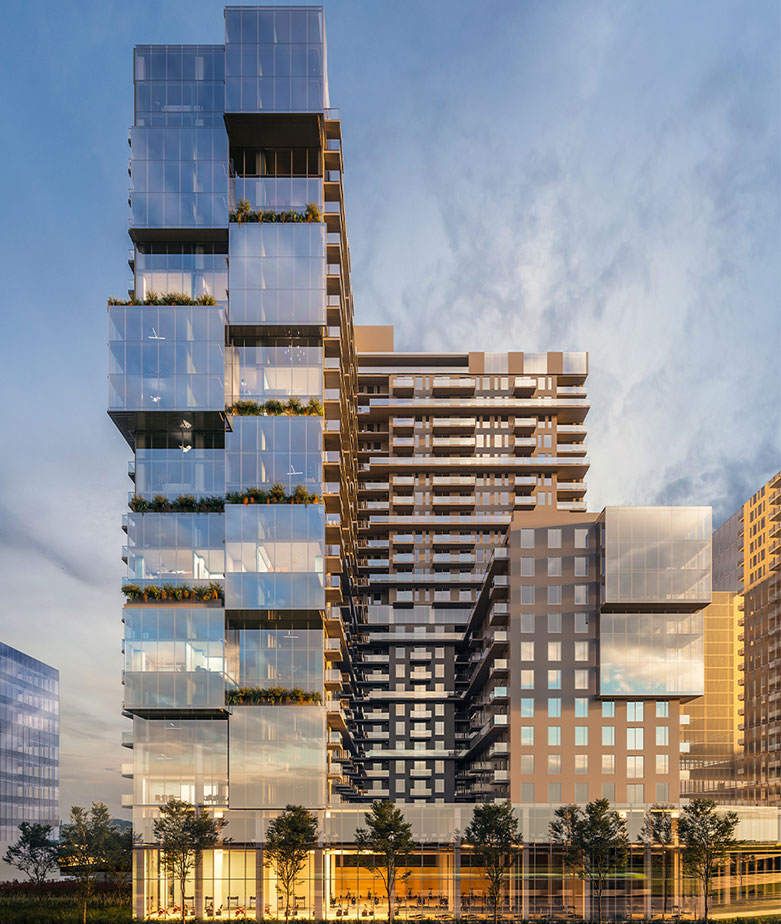 Thank you to our future homeowners
All of our 270 prestigious units have found takers! We would like to thank our future homeowners, as well as all of the creators who worked together to bring this magnificent residential complex to life. Yet another successful Devimco Immobilier signature project – the leader in modern real estate development in the province of Quebec.